pressure sprayer
Xpro™
5, 7, 9
If you are just starting your adventure with the garden, then the Xpro™ sprayer will be perfect for you. It draws from all our most advanced solutions, and the ability to mount each of our lances to it makes it the best choice for start.
Spraying with natural plant preparations
Extracts from nettles, garlic, or onions are just some of the natural ways to fight parasites and pests. The diverse capabilities of the Xpro sprayers allows you to precisely match the product to your needs.
Spraying with plant protection products
Not everything can be done ecologically, sometimes you need quick and effective intervention to save your beloved plants. The Xpro sprayer can be equipped with any of the accessories in our offer, so you can handle even the biggest adversities in the garden.
Foliar fertilization of vegetables and herbs
Together with each Xpro sprayer, you get from us an additional 1 mm nozzle, which fine mist-like drops can be used for foliar fertilization. Smaller drops will better cover the whole plant and the fertilizer will be used optimally.
Reinforcement
Hose stabilizer – eliminates the risk of its damage. Thanks to the unique design, it ensures proper positioning of the hose, regardless of the temperature and operating conditions.
Transparent scale
Transparent scale – liquid level strip with a legible scale determines the amount of liquid in the tank. Increases the ease of everyday work with Xpro series.
Solutions used in our products: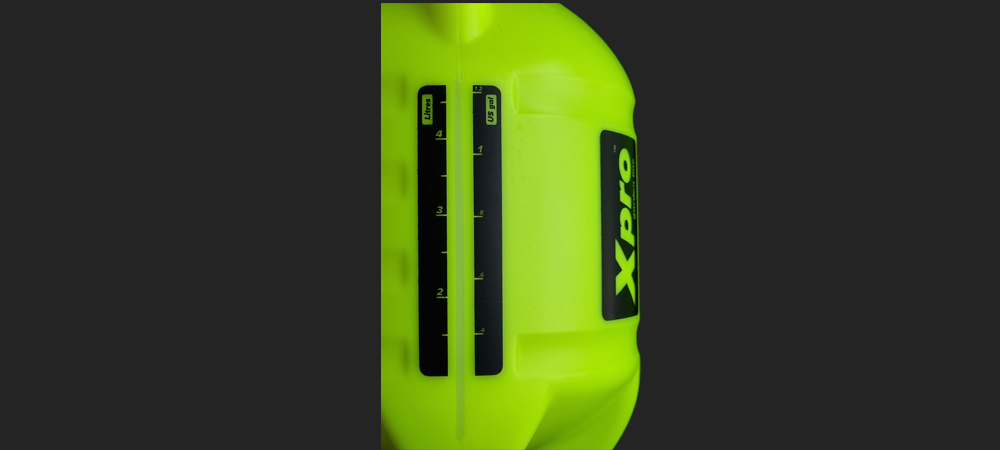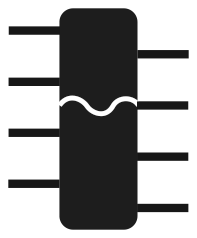 Efficient
high-pressure
pump

 

The pump was constructed using computer simulation tools analyzing the strain of the material, thanks to which we have obtained a light and durable pump. The handle has been adapted to the shape of the hand, which guarantees a secure grip when pumping, minimizing fatigue.
| | | |
| --- | --- | --- |
| Dosing valve lock |   | The dosing valve, integrated with the Marolex handle, allows for a more comfortable work. The lock reduces the strain on the hand muscles during long work with the sprayer. Pressing and moving the dosing valve button forward, locks it in the open position without having to hold the button. |
Three-layer
reinforced hose

 

All hoses in our sprayers are equipped with additional internal reinforcement, increasing resistance to pressure and external factors. Our hoses are resistant to bending, cracking, and stretching. The three-layer construction is quality without compromise.
Nozzle with
jet regulation

 

Nozzles in our sprayers have a smooth adjustment of the spray angle from a very wide to a single jet. All you need is one nozzle that can be used for both watering and fogging.
| | | |
| --- | --- | --- |
| Reinforced hose |   | Reinforced hose. |
| | | |
| --- | --- | --- |
| Transparent scale |   | Transparent scale on the side of container |